AMD Radeon: Huge Driver Update! 17.7.2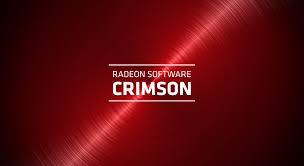 AMD Radeon: Huge Driver Update! 17.7.2
Written by John Ham
Published Thursday, August 3, 2017 - 17:43
As we all waited for the details on Vega, RTG (Radeon Technology Group) was busy creating a huge update for Radeon GPU users.  The driver update sports a new techonlogy called "Enhanced Sync", which provides a similar function as triple buffering but is built-in to the driver and not game specific.  This is a direct competitor to NVIDIA's "Fast Sync" and has similar if not identitical end user experience.
For those of you who don't know what this means, Fast Sync and/or Enhanced Sync will reduce and/or eliminate screen tearing while gaming above your monitors refresh reate.  The standard VSync feature performs the same function but at a locked FPS and increased latency.  Both Fast Sync and Enhanced Sync provide reduced latency and a tear free (mostly) exerpience.  It has been noted that this greatly benefits individuals running twice their monitors refresh rate but still provides benefits to those below that threshold.
We also finally get to see the color correction controls (per-display) added into the Crimson software interface.  Previously it was removed and prior to that, it was in the old CCC (Catalyst Control Center) that was called from Crimson.
There are several other updates that benefit Radeon GPU users and I would suggest giving the driver notes a quick read.  You can see the hightlights below and a link to the drivers page.
Radeon Software Crimson ReLive Edition 17.7.2 Highlights​ - Download Page
New Features and Improvements
Radeo​n Settings
Radeon Additional Settings has been retired and its previously supported controls for Switchable Graphics, Color Depth and Pixel Format have all been moved into Radeon Settings.
Radeon ReLive1
Now supports bitrates up to 100Mbps for recording or capturing.
Added new controls for camera transparency.
Optimized memory usage for lower overhead while recording or capturing.
Added new notifications for Instant Replay Saving, Recording Timers in Overlay Toolbar and Network Connectivity Issues when streaming.
Enhanced Audio Controls: Radeon Software Crimson ReLive Edition now has support for customizable microphone volume controls, audio boost for captured replays and push to talk (mouse + keyboard) support for microphone.
Radeon Chill2
Now supports DirectX®12 and Vulkan™. For more details on new and supported games visit http://www.radeon.com/chill.
Now supports Multi-GPU.
Now supports Hybrid Graphics system configurations.
Now supports Radeon XConnect™ Technology system configurations.
Enhanced Sync3
Enhanced Sync is a display technology which helps minimize screen tearing while decreasing latency and stuttering at an unlocked frame rate. Enhanced Sync is available in Radeon Settings Game Manager under the "Wait for Vertical Refresh" drop down menu.
Per-Display Color Controls4
Per-Display Color Controls are now available through the "Display" tab of Radeon Settings allowing users to configure Brightness, Hue, Contrast and Saturation.
Game Responsiveness5
Radeon Software Crimson ReLive Edition 17.7.2 features optimizations for improved gaming responsiveness in DirectX®9 and select DirectX®11 gaming titles.
Radeon WattMan
Now supports memory underclocking.
Now supports power state controls.
Frame Rate Target Control7
Now supports DirectX®12 and Multi-GPU.
Shader Cache8
Shader Cache is now supported for select DirectX®9 titles.
Radeon Software Vanguard Beta Program
The Radeon Software Vanguard Beta Tester program aims at opening a channel for selected participants to work directly with AMD, giving a voice and platform to share their passion for Radeon Software. For more information about Radeon Software Vanguard program visit www.Radeon.com/Vanguard.
Radeon.com Feedback and Feature Voting
Radeon Software feedback and feature voting has been updated. Visitwww.radeon.com/feedback to provide Radeon Software feedback and vote on future Radeon Software features.