AMD's Raja Koduri Takes Sabbatical Until December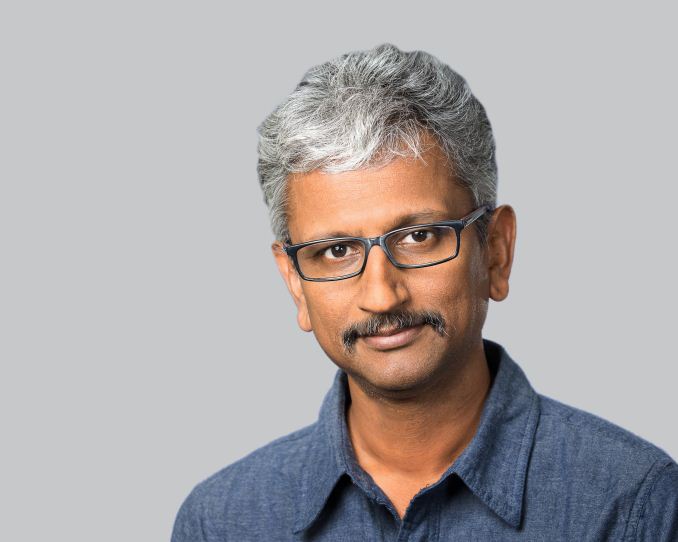 AMD's Raja Koduri Takes Sabbatical Until December
Written by John Ham
Published Wednesday, September 13, 2017 - 09:01
It looks like late tonight, it was confirmed that the beloved and lead for AMD's Radeon Technology Group (RTG) is taking a Sabbatical until December.  This was first reported and confirmed by PC Perspective, directly with AMD.  For those that don't know, Raja Koduri was appointed lead of RTG back in September of 2015 when he returned.  He has been heavily involved in the marketing and speaking engagements for representing the new product line of GPUs.  He input in design and architecture are partly seen in Vega and fully responsible for the 7nm planned Navi series of GPUs.
Given the lengthy time it takes to make a new architecture or innovative changes, Raja has taken lead for designs that have already been underway and in some regards, irreversible.  This means, flaws or success, he owns the product lineup and planned release schedules for the products already being developed when he assumed this role back in 2015.  Polaris was well received (mostly) and made large strides in areas that previous generations lacked.  The recent release of Vega has gone poorly and it's not surprise that any product release (good or bad) takes its toll on work and home life.  You couple that with a poor release and reception of the RX (gaming) series of Vega graphics cards and it might be too much.
With that, Raja sent a memo out on AMD company email explaining how hard Vega launch would be and that he needed to take some time with his family.  It's unknown if this goes beyond what has been expressed but, as the /r/AMD subreddit says, "In Raja we trust".  He brings a lot to AMD and hopefully he gets the much needed family time with his family to clear things up.  Below is the email and description of his need for absence until December:
RTG Team,

You haven't heard from me collectively in a while – a symptom not only of the whirlwind of launching Vega, but simply of the huge number of demands on my time since the formation of RTG. Looking back over this short period, it is an impressive view. We have delivered 6 straight quarters of double-digit growth in graphics, culminating in the launch of Vega and being back in high-performance. What we have done with Vega is unparalleled. We entered the high-end gaming, professional workstation and machine intelligence markets with Vega in a very short period of time. The demand for Vega (and Polaris!) is fantastic, and overall momentum for our graphics is strong.

Incredibly, we as AMD also managed to spectacularly re-enter the high-performance CPU segments this year. We are all exceptionally proud of Ryzen, Epyc and Threadripper. The computing world is not the same anymore and the whole world is cheering for AMD. Congratulations and thanks to those of you in RTG who helped see these products through. The market for high-performance computing is on an explosive growth trajectory driven by machine intelligence, visual cloud, blockchain and other exciting new workloads. Our vision of immersive and instinctive computing is within grasp. As we enter 2018, I will be shifting my focus more toward architecting and realizing this vision and rebalancing my operational responsibilities.

At the beginning of the year I warned that Vega would be hard. At the time, some folks didn't believe me. Now many of you understand what I said. Vega was indeed hard on many, and my sincere heartfelt thanks to all of you who endured the Vega journey with me. Vega was personally hard on me as well and I used up a lot of family credits during this journey. I have decided to take a time-off in Q4 to spend time with my family. I have been contemplating this for a while now and there was never a good time to do this. Lisa and I agreed that Q4 is better than 2018, before the next wave of product excitement. Lisa will be acting as the leader of RTG during by absence. My sincere thanks to Lisa and rest of AET for supporting me in this decision and agreeing to take on additional workload during my absence.

I am looking to start my time-off on Sept 25th and return in December.

Thank you, all of you, for your unwavering focus, dedication and support over these past months, and for helping us to build something incredible. We are not done yet, and keep the momentum going!
Raja Koduri
What does this all mean?  Well, it means for now, Lisa Su will take charge of RTG in a leadership capacity and that hopefully further progress on Vega drivers/features continue and the architecture design and research for Navi progress.  It's understandable that his work and the pressure of delivery have taken its toll on Raja and his family.  We hope that Raja is able to find his footing and make a triumphant return to RTG with his re-aligned priorities and responsibilities.  Until December, best of luck to you Raja.