E3 2018: Most Anticipated and Breakdown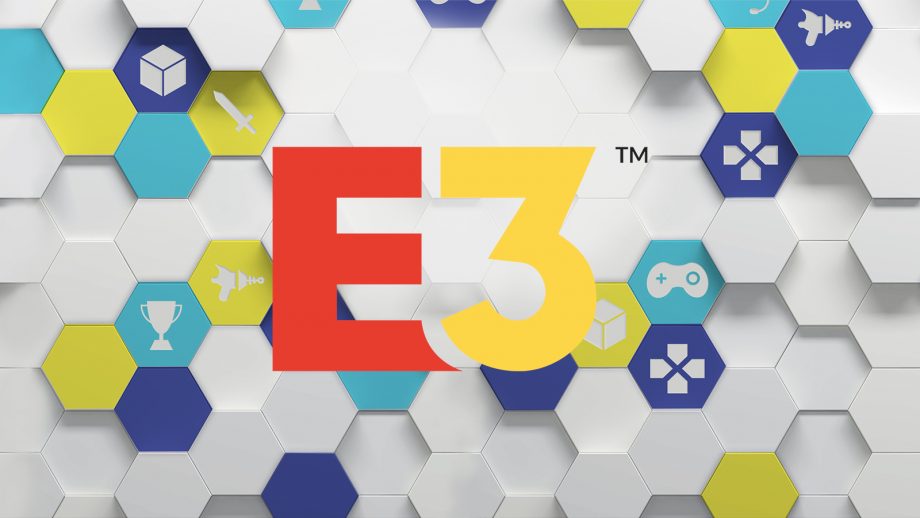 E3 2018: Most Anticipated and Breakdown
Written by John Ham
Published Saturday, June 16, 2018 - 09:05
What is E3? Well, my friend, it's simply the biggest computer and video game product event in the world! It's a yearly event hosted at the Los Angeles Convention Center and is the go-to for game reveals and launch information. Now that we know, let's dive into some of the top reveals at this years E3!!!
Cyberpunk 2077
Created by the team (CD Projekt Red) that gave us the Witcher series, this new role-playing game is set in the distant future of sci-fi and fantasy. Unlike the beautiful open fantasy landscape of the Witcher series, Cyberpunk 2077 is in a gritty, busy, and bustling city. Given their past track record for role-playing, lore, content, and dedication to the gamer, we are in for a real treat! No official launch date, but will be available on PlayStation, Xbox, and Windows.
Super Smash Bros. Ultimate
As usual with Super Smash Bros. titles, this new title will come with Nintendo exclusivity again. In continued efforts to provide content for the booming Nintendo Switch, Super Smash Bros. will surely add to the appeal of their successful console. The new Smash Bros. title should be launching December 7th, 2018 and has the promises of being the best yet.
Metro Exodus
Like the originals Metro games, Exodus is set in a gritty and devastated world where enemies are tough and plentiful. Unlike the originals, there are promises of open-world elements further engage gamers in the environment and promoting exploration. Scavenging will still be a necessity to survive in this bleak, but human inspiring struggle for existence! If you enjoyed the first two Metro games, Exodus shouldn't disappoint. Metro Exodus is launching February 22, 2019, and will be available on PlayStation, Xbox, and Windows.
Spider-Man
The initial thoughts of a Spider-Man game were bittersweet for me. Given the rich past for movies and games around Spider-Man, there had only been a few games that seemed well done. Not to mention that movies have been rebooted multiple times which leads to the question of which universe and storyline this game will engage us with. Despite these issues, the game mechanics, fighting, and visuals seem incredibly well done. There might still be hope for a great Spider-Man game yet and the developers Insomniac have given us hope. It should also be known that this title will only be available for PS4 and should launch September 7, 2018.
Rage 2
It's time to come clean; I only put about 1 hour into the original Rage game, and I feel guilty about it. Looking at the presentation and content for Rage 2 has me motivated to play the first Rage in anticipation! I'm a huge fan of the work Bethesda has done, and I have high hopes for the Apex engine which Rage 2 is built upon. If they can take the best parts of Mad Max (2015 release) and Doom (2016) we are in for a real treat! The expected launch date for Rage 2 will be June 2019, and will be available on PlayStation, Xbox, and Windows.
Resident Evil 2
For anybody that knows me, I'm a huge fan of Zombies and Resident Evil games in general. I might not be the best person to set the right expectations objectively, but I'll give it a try. I think anybody who played the relaunch of Resident Evil (2017), it felt reinvented and a fresh start. The game was fun and felt faithful to the originals without silly storyline or gimmicks. The demo provided at E3 felt different but similar as you pilot through a horror survival storyline driven by our trusty friend Leon. The new game should launch January 25, 2019, and will be available on PlayStation, Xbox, and Windows.
The Last of Us Part 2
The original Last of Us, was the entire reason why I bought a PS4 Pro. That being said, I was not disappointed, and I'm not sure I've ever felt so involved and engaged with a game. As a participant in the game, but a spectator to their relationship, the ending was morally tough and just. It's hard to envision where a second game will start or pickup, but I am looking forward to it! As you would expect, it's intended to be a PlayStation exclusive much like the first one. No scheduled launch date revealed yet.
Anthem
There is still a lot to be discovered in the upcoming Anthem title. The demo and hands-on experience show promise for a fast and action intensive combat game. BioWare has made excellent Role Playing titles in the past (Dragon Age: Inquisition), but are attempting to create a new MMO Cooperative style action shooter which they haven't tried before. Given the stiff competition with games like Destiny 2 and Warframe; it could be a challenging but rewarding venture if done right. The game is scheduled to launch February 22, 2019, and will be available on PlayStation, Xbox, and Windows.
Fallout 76
Whether you hate or love the Fallout series, you can't argue with its success, following, rich environments, content and overall fans. The announcement of Fallout 76 is no different, and the internet became abuzz with news of Bethesda's reveal. The biggest surprise of this reveal comes from the announcement of multiplayer and allowing people to work together or against each other. This is the first time Fallout has introduced multiplayer to the Fallout universe they've created and should provide for an interesting experience! They have set an expected launch date of November 14, 2018, and it will be available on PlayStation, Xbox, and Windows.
Sekiro: Shadows Die Twice
Coming from the creators of Dark Souls and Bloodborne, Sekiro promises to embrace the things we loved from the Souls series but identify itself as something new. They have new mechanics of stealth, assassinations, and intense close combat. It's hard to explain, but the combat seems vastly different than the Souls games and provides even further variations with a grappling hook system. It's only been confirmed for a 2019 launch date and will be available on PlayStation, Xbox, and Windows.
Ghost of Tsushima
The demo shown was in-game and showcased a beautiful open-world with dramatic light and darkness. The feeling of combat and visuals can best be described as "The 300", set in 1274 on the island of Tsushima. The fighting is swift, brutal, and intentional with each slice of the katana. The fighting mechanics seem more calculated for the enemies and the hero. The drastic changes from light and dark provide an incredibly rich feeling environment. The game is scheduled to launch early 2019 and will be available on PlayStation only as an exclusive.
Forza Horizon 4
As a leader in the auto racing and simulation gaming market, Forza Horizon 4 doesn't disappoint. The visuals are genuinely breathtaking and give a sense of realism to the cars and the environment. They promise new social features, persistent weather and season effects to further the sense of realism. If you like racing simulators, this new addition should provide for an immersive experience and induce adrenaline spikes! You should expect it to launch October 2, 2018, and will be available on Xbox and Windows.