Intel Announces Anniversary Edition 8086K CPU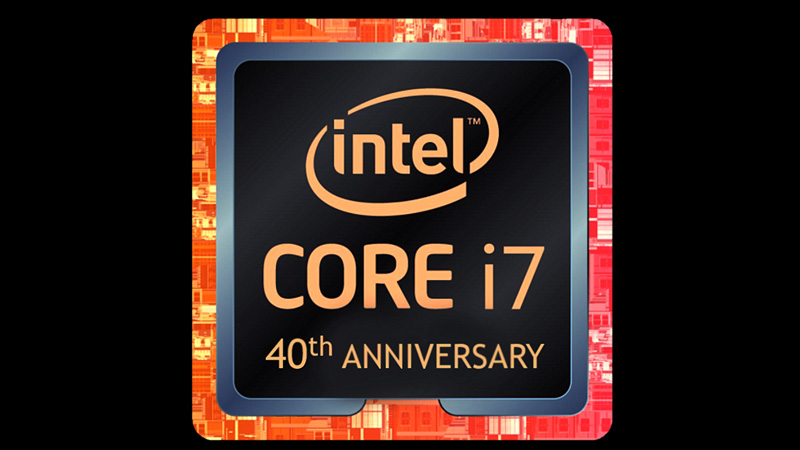 Intel Announces Anniversary Edition 8086K CPU
Written by John Ham
Published Tuesday, June 5, 2018 - 09:59
Intel will be hitting its 50th anniversary on July 18th and to commemorate this special occasion, it has decided to create an Anniversary Edition i7-8086K processor in limited quantities. This new model is based on the current coffee lake series and will offer a base clock speed of 4.0GHz and a (single core) boost speed of 5.0GHz.  It will have the same core count as the current i7-8700K (6-Cores 12-Threads) and the same L3 cache (12MB).
All other details are sparse but we can expect pricing to be above the current i7-8700K ($359) and quantity to be limited.  For those wondering, it does come with an iGPU as it seems to be the best silicon of the i7-8700K chips.  Keep in mind, this is a K model which allows for overclocking and should provide an almost guarantee 5GHz+ without too much heat and voltage.
For those that don't know, the 8086 was one of Intel's original 16-bit processors designed between 1976 and 1978.  It gave rise to the x86 architecture and was one of Intel's most successful line of processors.  It's only fitting that they celebrate that history with a new model fitting of the name. With the addition of 2 more cores, 4 additional threads, and high base/boost speeds, this CPU should prove to be a performance king.
As if that news isn't enough, Intel has also announced a sweepstake for this new CPU and the entry can be located here (https://game.intel.com/8086sweepstakes/). Keep in mind, this is the current generation socket and chip and you will need the motherboard (Z370) and DDR4 (2666MHz+) to support this chip. Good luck!!!