Nvidia External GPUs: Bringing More Creative Power to Millions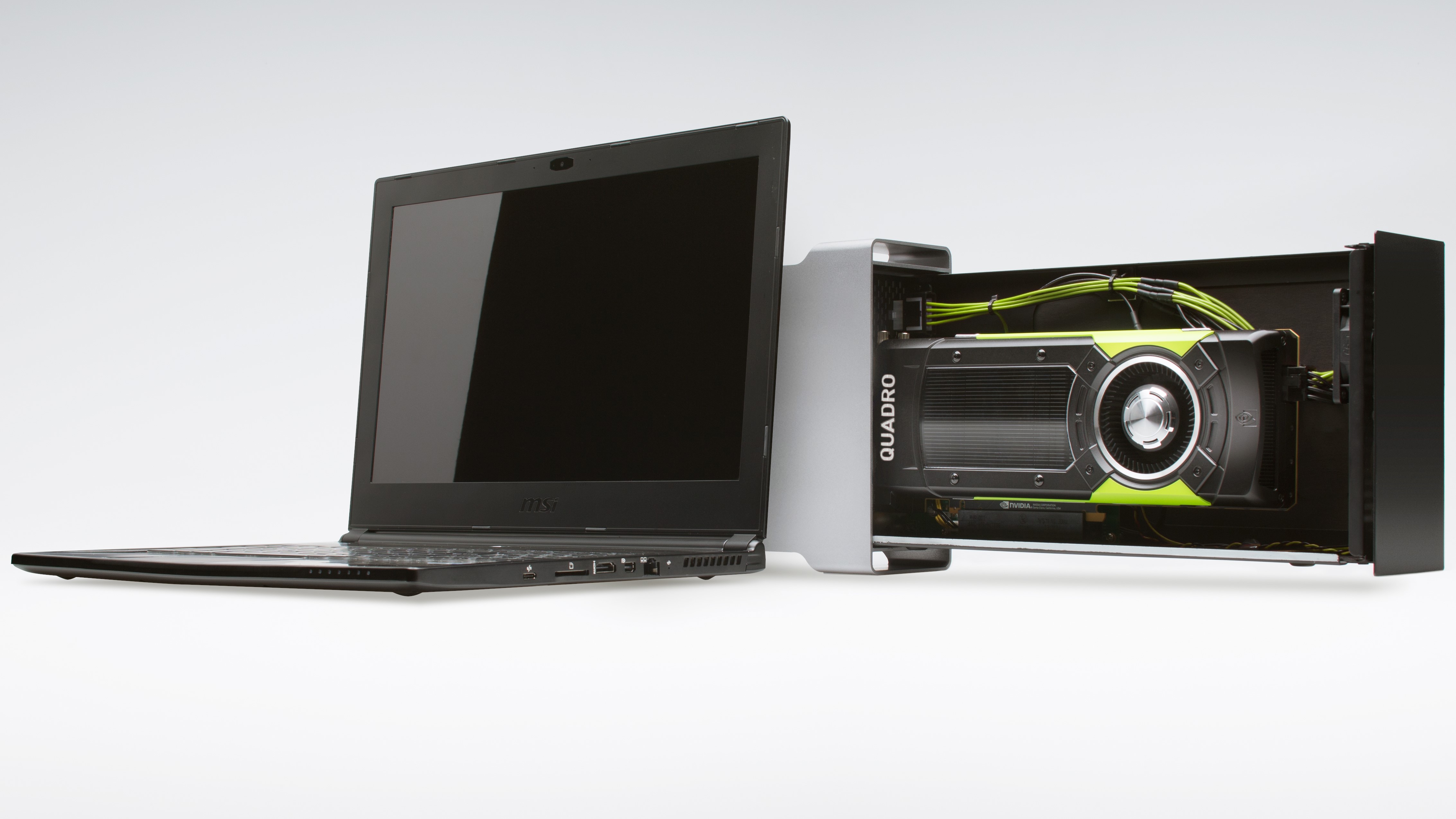 Nvidia External GPUs: Bringing More Creative Power to Millions
Written by John Ham
Published Thursday, August 3, 2017 - 15:00
At Siggraph, Nvidia announced a new eGPU (External GPU) case that enables creative artists and designers use of a full sized GPU (Quadro® or TITAN Xp).  They cleam that 25 million artists and content creators exist and can now leverage their powerful full sized GPUs to enhace their creation efforts.
While more computer power than ever is needed for VR, photoreal rendering and AI workflows, mobile systems are getting thinner and lighter, with limited performance and memory.
Bob Pette
The VP of Professional Visualization also shared:
Our eGPUs can now solve this problem, enabling creatives to plug into our most capable GPUs so they can do their best work on the most graphically demanding applications.
Bob Pette
The Quadro graphics will be available through qualified eGPU partners and for those who use high-end content-creation application for animation, color grading and redering as well as CAD and simulation apps.  In conjunction with this, Nvidia is also releasing a new performance driver for the Titan Xp to ensure it's faster and supports the content creators needs.