be quiet! DARK ROCK PRO 3: Unboxing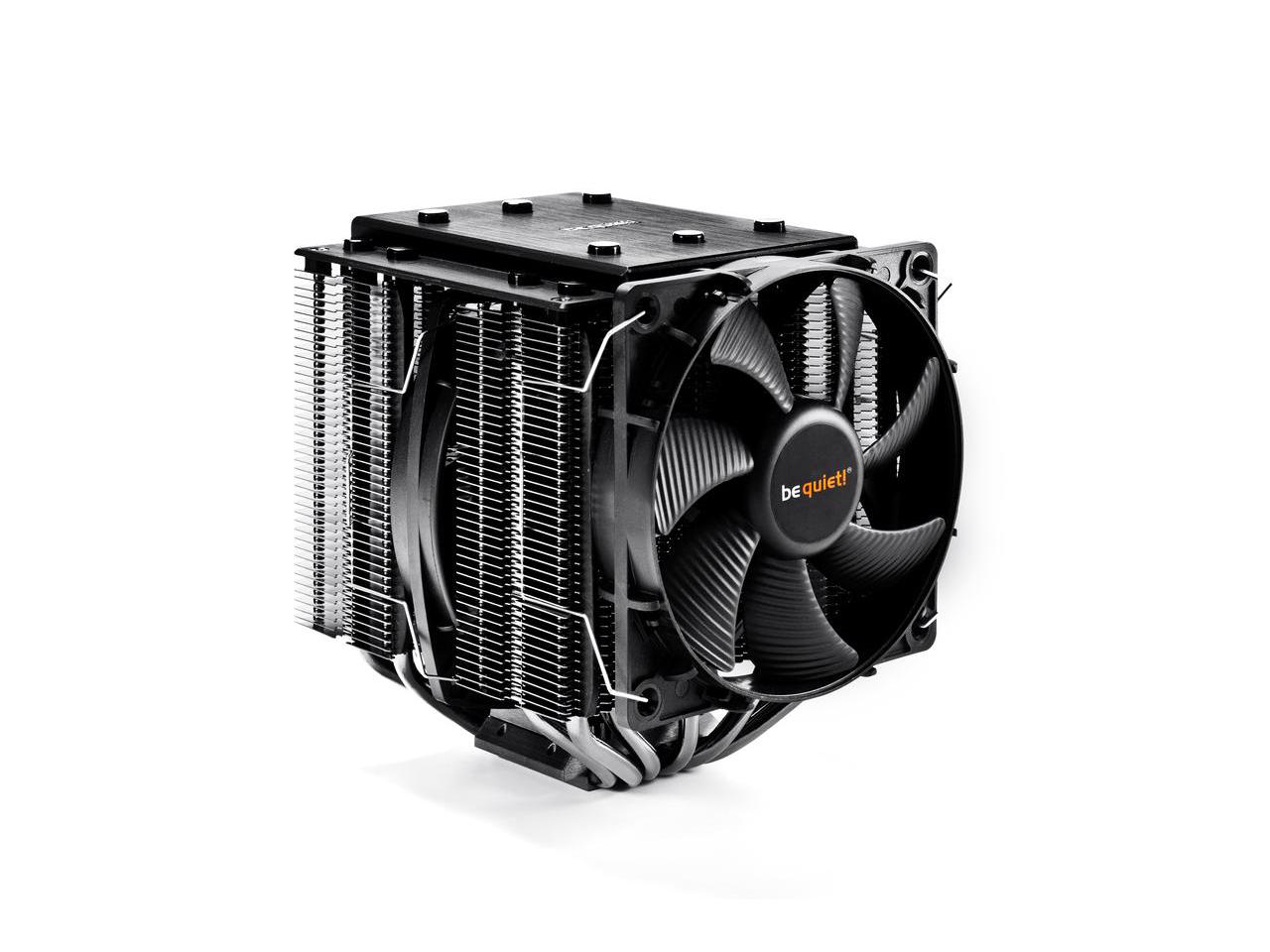 be quiet! DARK ROCK PRO 3: Unboxing
Written by John Ham
Published Thursday, August 3, 2017 - 22:45
This is just a simple unboxing of the be quiet! DARK ROCK PRO 3 CPU cooler with a picture log of contents and first impressions.  I am putting my AMD FX-9590 back in service for some benchmarks and wanted to try an air cooler instead of the normal AIO.  If you recall, AMD shipped the original FX-9590 with an AIO as the chip was nearly max clocked and served up a 220W TDP.  I've used the Phanteks PH-TC14PE BK 140MM UFB, CoolerMaster Hyper Evo 212, Corsair H80i, Corsair H110i GTX and a few other AIO in the past three years.  That being said, I wanted to switch things up and head back to the air cooled method and left the AIO liquid coolers on the bench.
Now that I had a direction, I needed to finally pick which cooler would be up for the torture my AMD FX-9590 can provide.  Seeing how I needed something with high thermal dissipation (220W TDP+), it really narrowed things down and made the selection process easy.  I had never tried be quiet! products, but given their reputation, price and (being honest) looks, the choice was clear.  This model states clearly and proudly that it will support head dissipation up to 250W TDP.
First Impressions
The box is rather standard with a black (dark) theme to match the naming and clean design without a lot of clutter.  The box clearly states 250W TDP and provided a very confident tag saying, "NO COMPROMISE SILECE AND PERFORMANCE" on the front of the package.  With that tag, they better live up to it!
Unboxing
Opening the package, it's tucked in neatly and protected by the normal white foam pads.  It comes with the fans and shroud pre-installed and only requires the base/mount installation.  Based on the packaging and online material (prior to purchase), it supports the following sockets:
| Intel Socket | AMD Socket |
| --- | --- |
| 775 / 1150 / 1155 / 1156 / 1366 / 2011 | AM2 (+) / AM3 (+) / AM4 / FM1 / FM2 / 754 / 939 / 940 |
What does this mean?  Welp, it pretty much means that if you have an AMD or Intel desktop processor within the last 11 years, this cooler will fit your socket/cpu.  With exception to the AM4, this retail package comes with all mounting hardware needed for all the listed socket types above.  You can file your claim for a FREE AM4 socket hardware kit.
The CPU cooler feels very solid and has a total of 90 fins to dissipate heat.  The base is Copper with an aluminum/nickel-plated finish and the fins are straight aluminum.  Total dimensions of the heatsink are 123 x 133 x 163 (for those measuring case clearance).  The cooler is decent in size and I provided a few photos next to a standard 2.5" and 3.5" SSD and HDD.  Its been measured to provide cooling up to 250W TDP at a max of 26.1 dB(A) (we shall see...)!
Final Thoughts
Overall, I'm very impressed with the build quality so far.  I have yet to test the cooler but it looks and feels promising.  The specs on be quiet!'s website are impressive and seems to measure up to their promises of "NO COMPROMISE SILENCE AND PERFORMANCE".  I will update this post with a link to the final review and results of putting this cooler to the test.  Thanks for checking out this content and I hope you enjoyed the Unboxing!
Action Shots